Sometimes the making of a perfect home doesn't start with laying a new foundation, but rather taking an existing house and making it fit the more modern needs of its occupants. Renovations also offer a more affordable alternative to building or buying something new when real estate in the City of Angels can be anything heavenly.
Residential renovation contractors are able to work with clients on projects as simple as custom closet rebuild to exhaustive overhauls flipping kitchens, bathrooms, and other parts of a house. This work isn't limited to within the walls of the existing house but rather can include outdoor spaces, facades, and new additions. Customers also have the assurance that contractors here know how to deal with demands for the highest of quality materials in ways that come with working with LA clientele. We've chosen the following fifteen contractors in the Los Angeles area for their reputations of delivering exceptional work and working with exceptional clients.
15) Farnsworth Builders
13428 Maxella Avenue #901, Marina Del Rey, CA 90292
Farnsworth Builders is a home remodel design-build firm based in Marina Del Rey. Owner and CEO Wes Farnsworth established the firm in 2008, leading the firm ever since in residential remodel. The firm handles projects with budgets ranging from $20,000 to $2 million. With an in-house architect on the team, Farnsworth is able to ensure that each project is feasible given the existing structure – and take less time to do so. Farnsworth Builders aims to deliver stress-free living spaces reflective of the homeowners' ideal homes within the strictest of timetables and budgets.
Farnsworth was responsible for transforming a mid-century home in Mar Vista into a modern masterpiece. The highlight of the remodel is the clean, modern kitchen which was given new Silestone quartz countertops, hidden pop-up electrical outlets, brushed nickel fixtures, and recessed lighting. Other sub-projects include a new patio with new concrete slab and accordion doors and a brand new master's bathroom.
---
14) Hi-Tech Builders Inc.
5435 Balboa Blvd. Suite 200, Encino, CA 91316
Hi-Tech Builders Inc. is an Encino-based general contractor that offers extensive construction services, including interior renovation, home remodeling, and new construction. Just about everything can be built by Hi-Tech, from simple room upgrades to the entire house including landscaping. The firm was established by President David Lahyani in 1990 to serve as a one-stop shop for general contracting needs.
Since then, one of the striking characteristics of this firm is how well reviewed they are and how many of their customers have been referred by other customers.
Hi-Tech Builders led the addition of a formal dining room in a home in Los Angeles. The brown hardwood floor complements the sky blue walls, white ceiling, and mostly white furnishings. Large traditional windows let in natural light as much as possible, while four LED bulbs and a five-bulb chandelier provides for stylish artificial lighting.
---
13) Construction Masters
18075 Ventura Blvd, Ste 135, Encino, CA 91316
Construction Masters is an Encino-based full-service general contractor established more than 25 years ago by its CEO Moshe Cohen. The firm offers a full range of general construction services, including kitchen and bathroom remodeling, room additions, roofing, painting, flooring, and windows. While the firm does do new builds, they see themselves as "Experts in Remodeling," so that's been their focus and driven their reputation. Their former clients consistently spoke to how reasonably priced their work was, how communicative the team was, and how well the firm met or exceeded timeline expectations with regards to completion of work.
Construction Masters built an additional living room in a luxury Los Angeles home. The dark hardwood floors give contrast to the beige walls and white ceiling. Two white windowed double doors step outside and brighten the space that opens to a kitchen. A fireplace covered with flagstone gives the living room a warm feeling that complements the hardwood.
---
12) Omega Design Inc.
17412 Ventura Blvd, Ste 777, Encino, CA 91316
Omega Design is an Encino-based fully-licensed general contractor and a design-build firm specializing in a wide range of residential and remodeling services. The company is relatively young, with only 16 years of combined experience. Their youth has not hampered the firm from becoming one of the leading general contractors in Southern California. Employees well-versed in construction, competitive pricing, flexible cooperation conditions, and top-notch environmentally safe materials all made the firm a reputable builder in the area. Omega Design is a certified Lead-Free Contractor by the U.S. Environmental Protection Agency
The builders at Omega Design recently finished a thorough renovation of a two-story residence in Los Angeles. After gutting the entire house down to drywall, framing, and roofing, Omega refreshed the interior and exterior with new floors, cabinets, and doors. Omega's work, from complete renovations of modern homes to more mundane installations like doors, is also notable because of their experience and certification relating to environmental projects. In addition to being certified by the EPA to conduct lead removal services, the firm has experience with installing solar energy systems and using the latest environmentally friendly materials and processes.
---
11) Reliance
11500 W Olympic Blvd Ste 400, Los Angeles, CA 90064
Reliance is a general contractor and design-build company based in Los Angeles. Co-owners and project managers Bahrang and Behrooz Motamedi formed the company in 2006, and are joined by co-owner and interior designer Golnaz Motamedi in leading the company. The firm offers interior design, architecture, permit expediting, kitchen, bath, and interior remodel, and room addition services throughout the Los Angeles area. The company firmly believes in a fun and stress-free remodeling process. Reliance is an active member of the National Association of the Remodeling Industry, National Kitchen and Bath Association, and the National Association of Home Builders.
Whether it's unusable because it's hard to access or doesn't fit the flow of life in the home due to a lack of thoughtful design, wasted space can plague many homes. In this beach-casual master bedroom renovation, Reliance turned an awkwardly placed closet into an artful loft complete with a built-in bookshelf and desk with a window. The newly opened ceilings, welcome in the natural light that brings out the warmth of the added reclaimed wood beams.
---
10) Addition Building and Design
4335 Van Nuys Blvd Ste 354, Sherman Oaks, CA 91403
Addition Building and Design is a general contractor and design-build firm established by CEO Mike Ross. The company offers one-stop-shop services to new construction and remodeling projects including 3D architectural/structural renderings, interior design, landscape architecture, and plans and permits expediting. The firm is also an environmentally-conscious company, offering installations of water purification system, garage electric car charger, and solar panel lines free of charge. Addition Building and Design has earned a regular spot in Qualified Remodeling Magazine's Top 500 Companies.
An undisclosed celebrity hired Additional Building and Design to do a 2,400 square-foot room addition on his residence in Bel Air. The project involved the building of guest rooms, a swimming pool and spa, an outdoor kitchen, a three-car garage, a custom laundry room, and a music room, as well as custom landscaping and landscaping. The addition, designed by HKA Architects, was finished in just 12 months.
---
9) Amerbuild
22108 Vanowen St, Woodland Hills, CA 91303
Founded in 1992 as a family owned and operated construction and remodeling company based in Woodland Hills, Amerbuild serves residents "throughout Los Angeles and Southern California." The firm specializes in both interior and exterior remodeling for both residential and commercial sectors. With an A+ rating from the Better Business Bureau and rave reviews elsewhere online, it's evident that customers in both sectors are pleased. One of Amerbuild's specialties is garage conversions, a novel way to create a new livable space with minimal construction and relatively low cost. Converted garages make great home gyms and offices and can even be transformed to create an accessory dwelling unit perfect for Airbnb or the in-laws.
This luxury kitchen is perfect for pulling off the next family or friends gathering because of its size. With ample counter space, more than one oven, and a gigantic refrigerator, the homeowners don't have to worry about having too many cooks in the kitchen. Polished concrete and stainless steel appliances create an industrial modern aesthetic. Bay windows above the sink allow for natural light to bring out the warm colors of the flooring.
---
8) Tellus Design + Build
2020 Placentia Ave, Ste B, Costa Mesa, CA 92627
Tellus is a full-service general contractor and design-build firm with a portfolio scattered throughout Orange County, Los Angeles, and Santa Barbara. The firm was established in 2005 as the first "green" design-build firm in Orange County. Aside from residential renovations, the firm also does custom home construction, interiors, and commercial renovations and construction. Most notably, their work has been featured on The Discovery Channel and HGTV.
Tellus brought this mid-century modern home into the 21st century with a full-house renovation. An enhanced open floor plan required structural modification, but it was worth it as the space in the living room brings in light from rear windows and an almost full wall of windowed doors. Built-in cabinetry and dark brown hardwoods make this airy room functional and homey.
---
7) Greenworks Construction & Design
5042 Wilshire Blvd, Los Angeles, CA 90036
Greenworks Construction & Design is a Los Angeles-based, family owned and operated general contractor and design-build firm established in 2009- Servicing Southern California, the firm's portfolio is characterized by high-quality craftsmanship, budget-conscious execution, and sustainable construction. Despite the firm's relatively young age, Greenworks Construction & Design's excellence in design and construction has led to numerous media features including People, Bravo's Million Dollar Listing L.A, and two appearances on HGTV's House Hunters Renovation.
Renowned chef Nikki Nakayama of Los Angeles restaurant N/Naka hired Greenworks Construction & Design to do a complete remodel of her home in Los Angeles. The resulting remodel is a professional-looking yet environmentally friendly project. A particular highlight of the entire remodel is the kitchen, which was given extra attention to make it fit for the professional chef. Other areas remodeled include dining and living areas, the bedrooms, and the bathrooms. A modern fireplace was also installed.
---
6) Advanced Builders and Contractors
19528 Ventura Blvd Ste 120, Tarzana, CA 91356-2917
Advanced Builders and Contractors is a general contractor and design-build firm based in Tarzana. The company specializes in a whole range of construction projects from basic home improvements to additions, major remodels, and new construction. The firm offers those services extensively in Malibu and in the greater Los Angeles area. Local publications including Malibu Times and VoyageLA and national outlets such as NBC and Elle Decor have covered Advanced Builders and Contractors and the finest of its works.
Advanced Builders and Contractors was hired by a family in Brentwood to do a complete remodel and addition their home. The transformation gave the home a homey, vintage Mission style. The three-door garage has wooden barn-style doors, while the grand entrance and the patio atop are covered in tile and stucco. The stylistic theme of the house run throughout, from custom marble flooring to the pool, kitchen and master bathroom.
---
5) Plaskoff Construction
15145 Califa St, Ste B, Van Nuys, CA 91411
Plaskoff Construction is a Van Nuys-based general contractor and design-build firm that offers home construction and remodeling services to the Los Angeles area. Principal Matt Plaskoff started the firm in 1988 and has since gained a reputation of being a go-to contractor for celebrities, including Samuel L. Jackson, Jeff Goldblum and Ben Affleck. Projects by the firm have been featured in numerous publications and media outlets, including  Architectural Digest, In Style, W Magazine, Qualified Remodeler Magazine, Remodeling Magazine, Professional Remodeler Magazine, HGTV, and on ABC Television's Extreme Makeover Home Edition. Likewise, Plaskoff Construction has received numerous awards and accolades over the years, including the NARI Contractor of the Year, Professional Remodeler Magazine Innovator of the Year, the Small Business Commerce Association Best of Business Award in the New Construction — Single-family Houses Category, and the Fred Case Remodeling Entrepreneur of the Year Award.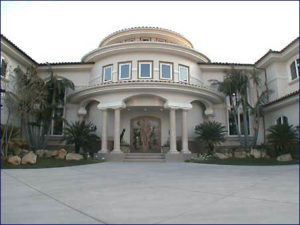 Plaskoff Construction gained its celebrity reputation through its long list of remarkable builds. Each project, whether it is a renovation or a new build, is delivered with the finest and most exquisite of finishes and construction, on time and on budget. A notable area of expertise Plaskoff excels at is bathroom remodeling, which is handled by One Week Bath, an amazing bathroom remodeling company and as the name suggests, is able to turnover newly remodeled bathrooms within the span of a week.
---
4) Modaa Construction
520 Broadway, 2nd Flr, Santa Monica, CA 90401
Modaa Construction is a general contractor headquartered in Santa Monica. The firm specializes in both residential and commercial construction, particularly on residential remodeling and additions, custom home construction, and commercial tenant improvements. Each project is led by a LEED AP Project Manager to ensure the firm's commitment to sustainability in construction. Despite being young in the industry, with only about a decade of experience, Modaa's skill, diligence, and dedication to each project earned enough attention for publications such as The Architect's Newspaper, Los Angeles Times, Observer, and Los Angeles Magazine to cover some of the contractor's projects.
Modaa led a complete renovation of a three-story home in the heart of Topanga Canyon. The project is a blissful union between rustic and modern styles, inspired by the canyon on which the property stands. The kitchen has white subway tile, a pro-style range, and subtle wood accents throughout, as well as a striking glass wall that opens onto the balcony. The bathroom and master bedroom, meanwhile, have expansive views of the nature around the house.
---
3) Martins Construction Corporation
1666 Courtney Ave, Los Angeles, CA 90046
Established in 2008, Martins Construction Corporation is a Los Angeles-based general contractor specializing in residential and small commercial new construction, additions, and remodels. Founder and President Robert Martins lead the firm with a strong belief in open and effective communication in the construction process. The company's exceptional craftsmanship, assured use of advanced materials and technologies, and philosophy of socially responsible building practices has earned the company a number of awards and accolades, including the National Fine Builders Association Award, the Master Design Award, and a spot in Qualified Remodeler Magazine Top 500-
Martins Construction recently finished a complete remodel of a luxury home in Hollywood Hills. The grand entrance features a set of clear glass double door that opens immediately to an exquisite modern great room with a modern glassed-off fireplace and starburst chandelier. A modern dining area, kitchen, gym, bathrooms, and bedrooms follow. The master bedroom is notable for featuring another modern fireplace and a glass double door that gives direct access to the pool area.
---
2) Kavin Construction, Inc.
3814 Willat Ave, Los Angeles, CA 90232
Kavin Construction Inc. is a Los Angeles-based general contractor established in 1975 by company founder Michael Kavin. Kavin started his construction career as a part-time carpenter for a lumber company in Los Angeles during the summers when he was in college, before venturing on his own. His skills and experience not only earned him a contractor's license in 1978 but also a successful stint as an expert witness in construction dispute cases in California shortly thereafter. Over the years, Michael and Kavin Construction have been featured in publications including Architectural Digest and The Telegraph amongst others highlighting his work philosophy and celebrity homes for stars including Adele and Zooey Deschanel.
This 1930s traditional Beverly Hills home once belonged to a daughter of an Oscar-winning playwright received a major remodel and addition by Kavin Construction. The remodel included 5,200 square feet of living space which houses a living room with a fireplace, an eat-in kitchen, five bedrooms, and 5-5 bathrooms, as well as a family room with another fireplace and walls of floor-to-ceiling bookshelves, guest quarters, a putting green, and covered patio. The home is built above a basement garage.
---
1) Treeium
5352 Laurel Canyon Blvd Ste 200, Valley Village, CA 91607
Treeium is a full-service residential general contractor, specializing in a wide range of home improvement projects, especially interior remodeling, as well as home energy performance upgrades. Serving clients in Southern California, the firm is headquartered in Valley Village and has four other offices in Irvine, Pleasant Hill, Riverside, and San Diego. Argentina-born CEO Moty Ginsburg co-founded the company in 1991 and now more than 2 decades later the firm is well-known for its innovative eco-friendly work. The firm is a proud member of NARI and a certified BUILD it GREEN Professional. Treeium is also recognized as a top company in a number of rankings, including Inc Magazine's Inc 500, Qualified Remodeler's Top 500, and the Remodeling 550-
Treeium gave a two-story home in West Hollywood a thorough modern remodel. Beige tiles and light-colored hardwood are the choice materials for the floors. The first floor is dominated by the open concept living, dining, and kitchen areas with direct access to the dark hardwood deck and pool. The second floor houses exquisitely-done modern bedroom suites, complete with updated full baths. Great views of the sky above and the surrounding neighborhood around can be found from the rooftop deck.